Mission Statement
The mission of the PBAC shall be to foster the connection between band alumni and friends with the University of Pittsburgh band program. This includes financial and operational support for the Director of Bands, staff, and students in order to continue the highest level of excellence of this program. As an affinity council, the PBAC will support the mission of the University of Pittsburgh Alumni Association (PAA), promoting a spirit of cooperation and loyalty among alumni and friends of the University to advance the cause of higher education.
The Executive Comittee, 2018–2020
The Executive Committee of the Pitt Band Alumni Council consists of those alumni that want to go above and beyond with organizing support of the Pitt Band students, staff, and alumni. Our membership consists of four officers who serve two-year terms, three committee chairs, and any other alumni and friends of the Pitt Band that join us on a regular basis. Our main event every year is organizing Alumni Band Day for every fall football season, but we also support the band behind the scenes in many other ways throughout the year. This includes organizing student scholarships, as-needed alumni pep bands, smaller events for alumni and students, supplemental equipment and repairs, seasonal newsletters, and representation with the Pitt Alumni Association. However, we are always looking for additional ideas and help to further enhance the student and alumni experience and engagement. If you would like to join us, our meetings are always open and we would love to have you anytime!
President

Adam Warble

Trumpet, 2003-2008

Vice President

Justin Kibler

Trumpet, 2007-2011

Treasurer

Timothy Parenti

Trumpet, 2006-2010

Secretary

Candy Vernille

Piccolo, 2005-2010
Past President and Scholarship Chair
Brian Dahm
Trumpet, 2004-2007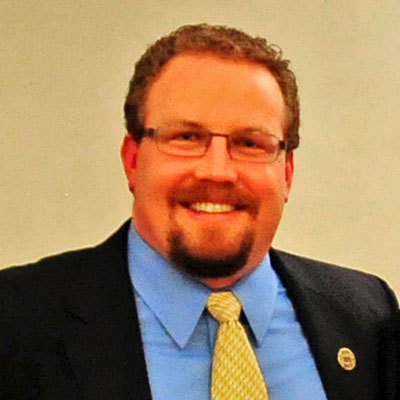 Communications Chair and Webmaster
Julia Dahm
Bass, 2004-2008

Pitt Alumni Association
Become a member today!
Being a member of the Pitt Alumni Association entitles you to many benefits and services that include members-only publications, travel opportunities, advanced notice of events, and discounts for Alumni sponsored events, as well as retail discounts at the Pitt Shop and Bookstore. You will also have unlimited access to the online community where you can reconnect with classmates, add class notes, and network with other Pitt professionals. The Pitt Career Network through LinkedIn also allows you to connect with fellow Pitt alumni.